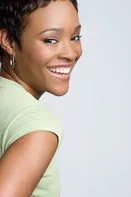 We offer :
VENEERS AND COSMETIC CROWNS
TEETH WHITENING with ZOOM: With Philips Zoom in-office whitening, you can unlock a smile up to 8 shades whiter in just 45 minutes. )
SMILE MAKEOVERS- broken or chipped teeth, extensive tooth decay, and extensive gum disease can lead to lack of confidence. Contact us now to schedule a consult with our Cosmetic Dentist so we can get you on track to get the smile you deserve.
Every smile makeover is unique and takes into consideration factors such as skin tone, facial features, bite alignment. We offer the best materials to allow teeth to look as natural as possible!